About Us
---
Marina Associates is a family owned and operated independent agency in business since 1963.


We are proud to introduce you to our staff!
---
Marina Devoulin, principal agency owner, served on Safeco's National President's Council for 15 years and held the Award of Excellence since 1984. Most recently she and our agency were honored by Safeco and named a top agency and inducted into their prestigious H.K. Dent Society. Marina has been a licensed real estate agent and was a member of the Diplomats Club for the SF Chamber of Commerce. She has been a guest lecturer with the University of California and SF Community Colleges on subjects of insurance and financial security as well as contributed articles to Money Magazine on these issues. In her free time, Marina loves to travel with her husband and agency VP, Nick, as well as garden.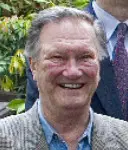 Nick Devoulin, agency VP and CFO, joined Marina Associates in 1991. He was a communications engineer and financial planner with PG&E for over 30 years and holds a Masters in Business Management from Santa Clara University. When not crunching numbers, he can also be counted on to fix our phone system, troubleshoot DSL problems, and keep us loaded up on supplies. He's our resident Renaissance Man.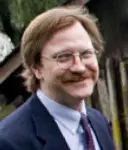 Steven Devoulin, Nick and Marina's son, is our Santa Rosa branch manager and agency partner.  Steve is a UC Berkeley graduate in Anthropology and Psychology and has been with the agency for over 20 years.  He's responsible for keeping our Personal Lines Department running smoothly.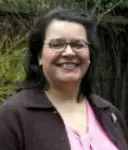 Raquel Devoulin, Steven's wife and agency partner, handles personal and commercial lines. Before joining Marina Associates in 1999, she worked with an insurance agency for over 12 years that specialized in business insurance.
Sherren Woods, Customer Service Representative, works alongside Steven in our Santa Rosa office to ensure our clients get the best customer service possible.  She has been with Marina Associates since 2018.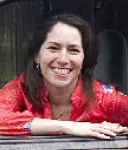 Suzanne Artemoff, Marketing Director, agent and girl Friday, is Marina and Nick's niece and Svetlana's daughter.  Before joining Marina Associates in 2004, she worked for Levi Strauss & Company for 9 years in Marketing and Merchandising.  She has a BA in International Relations and a minor in Russian Language from U.C. Davis.  She's always looking for a new place to travel to, loves to cook (especially Caribbean food), has a strange and untreated addiction to mangoes, and rescues dogs in her spare time.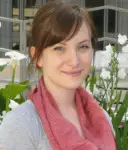 Nina Anissimov joined the agency in June 2011 and is our Commercial Lines and Nonprofits specialist and a whiz at finding coverage for every risk at the best possible price. With strong interests in both law and math, she truly enjoys analyzing the complexities of commercial policies and their rating details. Before joining Marina Associates, Nina attended UC Santa Cruz, worked as a medical assistant and then spent some time at a local insurance agency. She's the third generation in the agency, Marina's granddaughter, and a cousin or niece to most of the staff. On the personal side, Nina's a talented pen and ink artist, semi-pro chef and total foodie in the SF dining scene.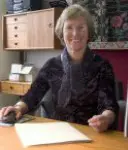 Svetlana Artemoff, CPCU, an agency partner specializing in Commercial Lines, and Marina's sister, has retired as of August 2010. She now gets to spend more time creating art, tending to her vegetable garden, travelling with her husband, and visiting with her grandson Rowan. We miss her at the agency!